What Experience Can We Help You Create?
 Music is for everyone. So is amazing hifi. Your perfect system awaits.

The stuffy stereo store stereotype
 BLOWN AWAY.
Come to listen. Come to learn. Come to just look around. We're HiFi Buys 2.0! We're Atlanta's favorite low-pressure place to experience mid to high-end home hifi system solutions and create the best possible system for your unique wants and needs.


Not just a store.
AN EXPERIENCE.
Serious fun.
We get to show you what we have.
You get to see, touch and even hear our huge spread of 20+ amazing systems
The largest, best curated setup of serious hifi in the Southeast
Get to know us – what we do, how much we love this stuff too.
Check out the HiFi Museum of really cool vintage gear.
Zero in on the systems you love most.
Get ready to Test Drive 'em yourself.
Set up your own listening and viewing session
We hand you an iPad and a remote.
You pick the music or movie clips, and play them as loud as you want.
Hear, watch, experience – you really can audition everything.
We move gear around in the room so you can hear the same speakers on different systems.
Learn, feel, find out what sounds best to you.
We leave the room. You just relax & focus.
Get to know us, and we'll get to know you.
What kind of music do you love?
How do you listen? What do you watch? How loud?
Real open conversation to get to what you really want to create.
Not just, "What's your budget? Here's our products. Open your trunk."
Listen, share, have fun, repeat.
Learn more than you ever thought you could about hifi.

1. Make a trip out of it. Lots of folks do, from newbies to geeks in Brookhaven, Alpharetta and the metro Atlanta area, just to experience these amazing hifi speakers and audio systems. (We'll even give you some restaurant recommendations and other things to check out in Buckhead too.)
2. Think ahead. What are your 3 favorite songs? We'll look 'em up and put 'em on, from system to system.
3. Bring some vinyl. Our turntables. Your music. We have a killer collection of albums for sale, too.
4.Or bring your CDs & Blu-rays. We have stuff that will play those too.
5. Or just stumble in. Bring your curiosity, your love of music, and prepare to be blown away.
Why HiFi Buys?
TOP 11 REASONS WE ROCK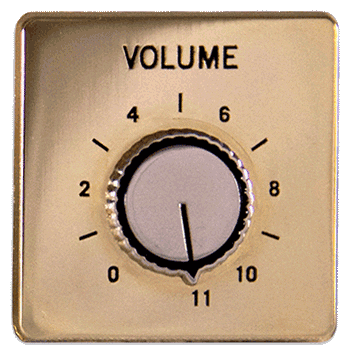 "This place is amazing! The owner Alan was so nice he showed my boyfriend and I a whole new way to listen to music!"
"If you are looking for quality stereo equipment and great customer service this is the place to go."
"The staff and owners couldn't be more gracious and professional. They are extremely knowledgeable and very helpful. My husband is thrilled with his stereo system."
"Amazing does not quite cover my feelings on the experience. I learned more today from the owner than I have in two years of my own independent reading."
"Friendly and knowledgeable staff. Good speaker inventory as well as a currently good (and growing) headphone inventory. Very cool environment!"
"Great folks, great brands, great advice, exceedingly informative and patient."
The HiFi Life
IT ALL STARTS WITH THE LOVE OF MUSIC.