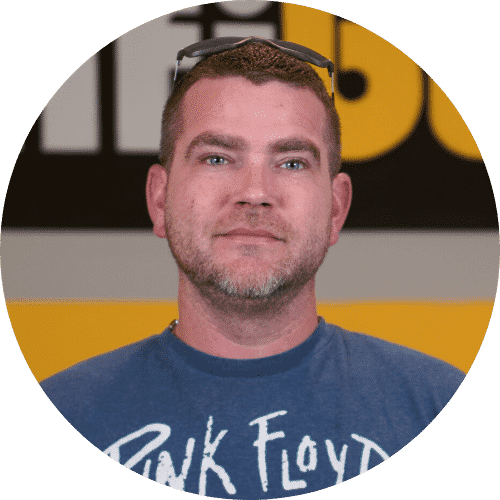 "I have had a love for Audio my entire life, and have 6 years of professional experience in the industry. Along with many years as a passionate hobbyist."
I love being able to share my passion for audio with others. I enjoy expanding people's knowledge on the industry and growing a new generation to become our future audiophiles!
When not working, he loves a vast array of hobbies. From fast cars and motorcycles, to radio controlled cars, trucks, airplanes, helicopters, and drones. I have built combat robots as well as an automated lawn mower that I use at my own home. I enjoy machining, welding, and fabrication of all aspects. As well as woodworking.
Favorites:
Band

The Beastie Boys

Artist: Vincent Van Goh
Vegetable: M&M's
Who would you want to star in a movie about your life? 
Pirates, ninjas, or zombies?
What 4 famous people (living) would you invite to a
dinner party?
Jesse James, Dave Kindig, Elon Musk, and Jay Leno