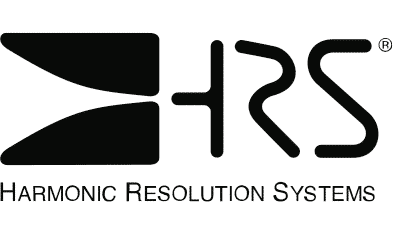 One of the key elements in producing a superb audio system is to have a very low noise floor. Everything that happens to reproduce a musical performance is counting on this fact. Harmonic Resolution Systems (HRS) passion for enjoying the full magic of a musical performance has driven us to develop a wide range of products that will allow your system to reach its full potential.
In the late 1990s our founder, with extensive knowledge of music, audio systems, and vibration / noise reduction products for many high-tech industries, recognized that the existing audio stand product being manufactured at that time had a vital impact on system sound quality but was lagging the other key system components in technical sophistication, innovation, features, and build quality. HRS was founded in 1999 to completely redefine what a high-performance audio stand is and how important it is to experiencing the full emotional impact of an artist's musical performance.
Our decades of experience and testing of high-performance audio systems has shown that no single technology or product is ideal for all component types, constructions, and environments. HRS has developed a complete system of products using a wide range of technologies to significantly improve the performance of high-performance audio products and systems.
This HRS system approach dramatically preserves signal quality so that you can experience the true magic of the performance. You will find within HRS products the use of high mass, grounding, constrained layer damping, stiffness, frictional damping, isolation, decoupled mass damping, filters, chokes and energy reflective elements. It is a comprehensive approach that includes many HRS patented products and proprietary HRS materials to optimize overall system performance. HRS has developed a complete tool kit that allows our customers to build high performance systems at different price points and achieve peak performance. This approach is based on fundamental science, experience, experimentation, and always confirmed with extensive listening tests. While our competitors will recommend the same overall approach for all components (high-mass turntables, suspended turntables, reel-to-reel tape machines, cd players, and amplifiers, HRS will recommend specific product solutions that will maximize each component's performance by implementing an optimal technical solution based on the component's design construction, function, and environment.
We have numerous repeat customers that have had HRS build many systems for them over the past two decades. We know that our long-term customers appreciate our staff's dedication to high performance, value, exceptional build quality, modular designs, superior service, customer support, and overall business integrity. They know that we will support them in every respect and will do whatever it takes to build a superior high-performance system and make sure it is done right.
HRS is privileged to work with the finest audio dealers and distributors in the world. The local dealer is the critical team leader that selects, matches, and builds each high-performance audio and video system for our customers. Hifi Buys is an exceptional example of why HRS believes that providing our customers with the highest quality local support and system-integration expertise is crucial to building amazing audio systems. HRS trusts HiFi Buys to have the same drive for perfection that we bring to every project.
"HRS is all about lowering the noise floor at every location in a high performance audio system. When the noise floor is lowered, the true resolving power of an audio system is revealed. Imagine hearing your system perform at its full potential for the first time. I have, and it is truly astonishing how much better the systems are. HRS products are comprehensive in their suppression of vibrational noise and its negative effect on timing, decay and spatial structure in the audio signal. The highly skilled engineers, craftsmen and technicians at HRS are all music lovers that are obsessed with quality and preserving your investment in their equipment. To that end, every HRS isolation base and audio stand can be upgraded, changed, expanded and reconfigured...even ones they made in the late 1990s. Reference resolution is what HRS is all about."